Podcast: Play in new window | Download
Subscribe: Google Podcasts | Spotify | Stitcher | TuneIn | RSS
Does parenting sometimes feel complicated to you?
You can't even leave the hospital before having to make a decision on whether or not you're going to immunize your child. Think about some of the other choices we have to make as parents in the twenty-first century.
~  "Is it okay that our baby sleep in bed with us?"
~  "Should we let our baby cry it out?"
~  "Is spanking okay? Or should we do time-outs?"
~  "How do I respond to a temper tantrum?"
~  "Wait, we're supposed to do time-ins? What's a time-in?"
~  "Should I stay home with the kids or put them in day care?"
~  "Should we homeschool or send our kids to a private or public school?"
~  "How much screen time do I let my kids have?"
To be quite honest, we were exhausted. That's why we decided to start with the end in mind. With the outcomes we most desire in our kids when they become adults. What we found is that emotional safety—more than any other factor—is scientifically linked to raising kids who live, love, and lead well.
In other words, the posture from which we parent matters infinitely more than the techniques of parenting. What is emotional safety?
In this episode, we answer this question and discuss:
The Golden Rule of relationships
Four walls of a Safe House (exploration, protection, grace, truth)
Four parenting styles (BFF, helicopter, boss, religious)
How to lead in grace and follow up in truth as we discipline
Why being a parent isn't rocket science; it's just brain surgery.
Show Notes:
To order Safe House: How Emotional Safety is the Key to Raising Kids Who Live, Love, and Lead Well, click here!
Interested in going through the 6-week DVD Safe House Parent Study with your spouse or church small group? Click here to learn more!
Podcast Sponsors:
For a FREE one month trial for 22:6 Parenting, click here.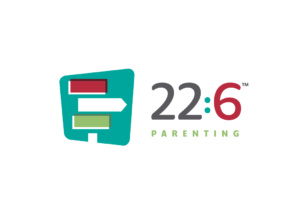 For more information on a LifeWay Women's event near you, click here!