Listen to the Famous at Home Podcast with Dr. Josh + Christi
The Famous at Home Podcast is like having a cup of coffee with authentic friends who just "get you." With topics designed to help you navigate the demands and difficulties of staying connected to your family and living on purpose, you'll walk away feeling encouraged and empowered to be famous at home.
Most Recent Episodes: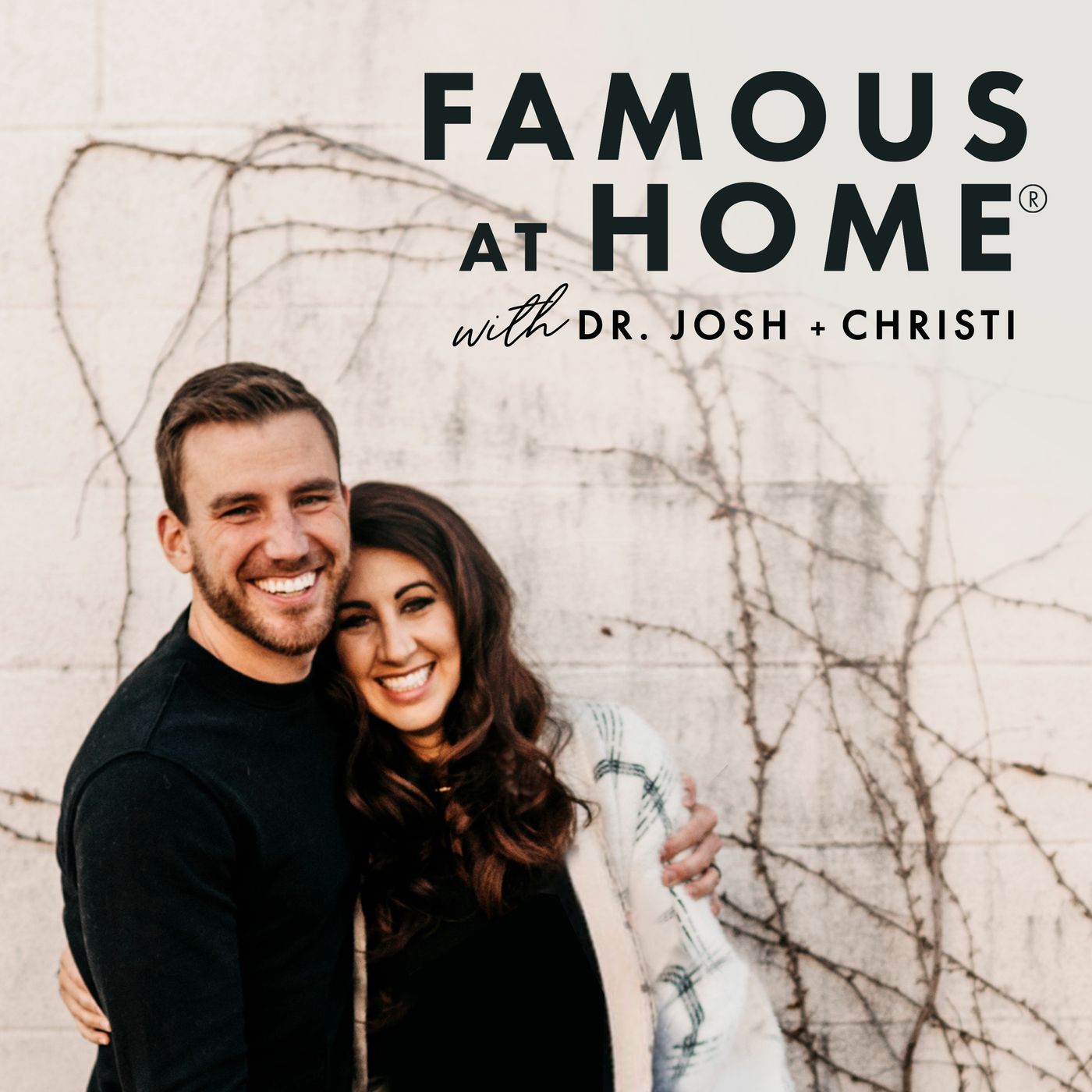 Authenticity, Contentment, and Finding Significance: An Interview with Christi Straub
–
Famous at Home
In honor of Christi's birthday, Josh talks to her about what this milestone means and how she's processing the feeling of entering a new decade of life. Christi shares valuable lessons she's learned over the last several years, what she plans on leaving behind, and what she wants to bring with her into her 40's.Here are some takeaways:Christi's practice of learning to release a high achieving mindset and just let herself "be"How to discern if you're living in your true authentic self, or from your false selfHow refreshing it is for everyone around you, when you can be real and let go of what others think of you, or what you think others think of you.The upside down kingdom of God, and how He makes significant what the world finds unpopularShow Notes:Apply now for The Leader's Heart Men's Cohort:https://www.famousathome.com/theleadersheartOrder a copy of 25 Days of the Christmas Story: An Advent Family Experiencehttps://amzn.to/3R92zRdOrder a copy of Famous at Home by Dr. Josh and Christi:https://amzn.to/3y1jJFzListen to this episode on Youtube:https://www.youtube.com/famousathomepodcast
---
Get Equipped to be Famous at Home
Sign up for our free Famous at Home Starter Bundle and receive the 7 Decisions to Put Your Family Center Stage workbook, 100 Commonly Held Values worksheet, and Feelings Charts for your kids. Plus get access to our weekly members-only newsletter and curated content just for you!