Listen to the Famous at Home Podcast with Dr. Josh + Christi
The Famous at Home Podcast is like having a cup of coffee with authentic friends who just "get you." With topics designed to help you navigate the demands and difficulties of staying connected to your family and living on purpose, you'll walk away feeling encouraged and empowered to be famous at home.
Most Recent Episodes: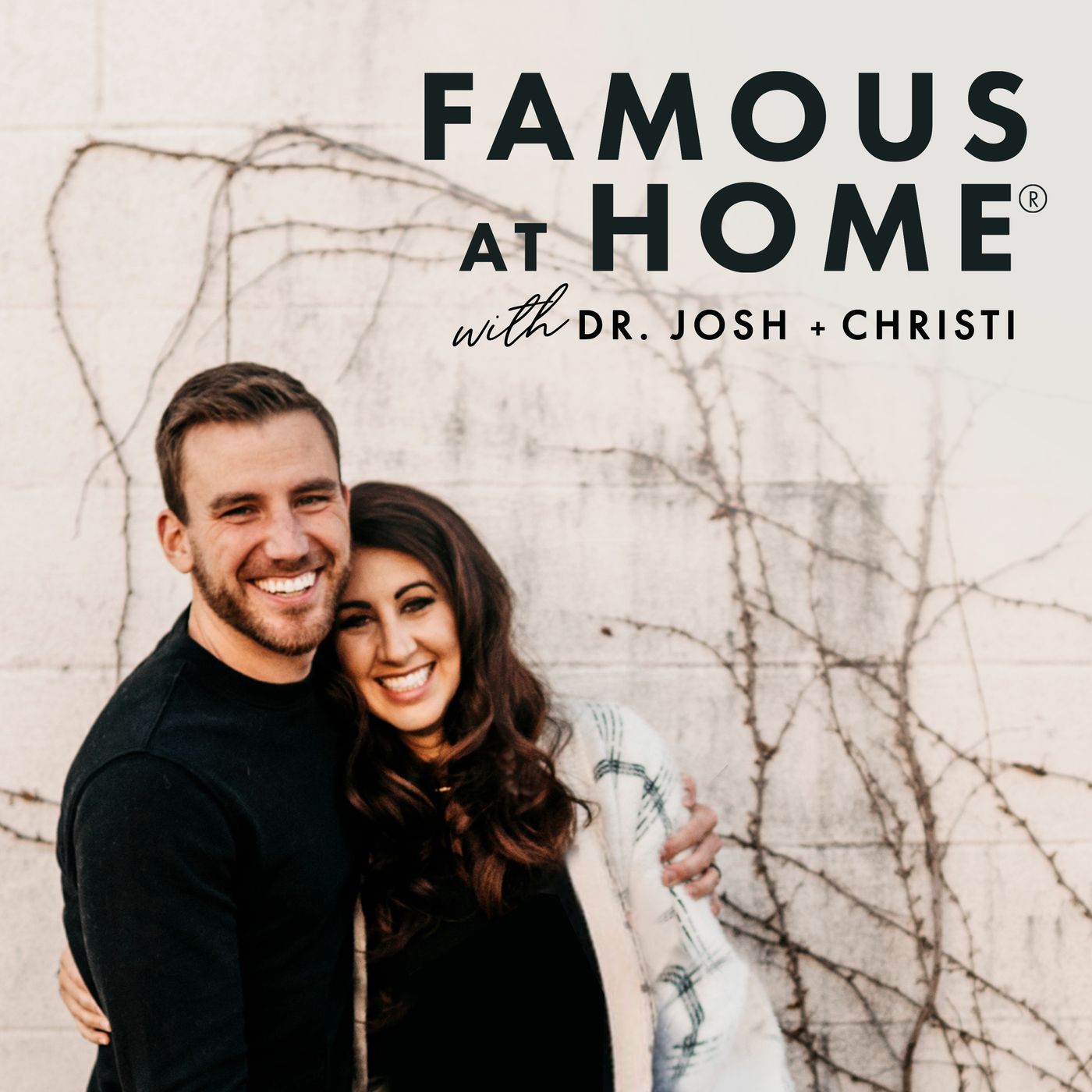 Living From a Whole Heart with Matt Redman
–
Famous at Home
Grammy Award-winning singer / songwriter, worship leader, author, and all around incredible human being, Matt Redman, joins us to talk about living a wholehearted life. Matt is one of those rare souls, a man who not only lives whole-heartedly, but who pursues a congruent life both on and off stage. We talk about how to prioritize our emotional health while navigating the often lonely, fast-paced, and unrelenting world we live in. Our emotional and spiritual well-being often hangs in the balance of leading at work and showing up at home.We also talk about the Leader's Heart Cohort, what it means to be famous at home, and leadership as an act of worship. Matt describes how to identify your first "yes" when it comes to showing up well at home.Show Notes: Apply now for The Leader's Heart Men's Cohort:https://www.famousathome.com/theleadersheart Order a copy of 25 Days of the Christmas Story: An Advent Family Experiencehttps://amzn.to/3R92zRd Learn more about Matt Redman:https://mattredman.com Listen to Matt Redman's podcast:https://podcasts.apple.com/us/podcast/the-wor-th-podcast/id1565062773Order a copy of Famous at Home by Dr. Josh and Christi:https://amzn.to/3y1jJFzListen to this episode on Youtube:https://www.youtube.com/channel/UC0_Wyfa-hCkQp46d3cLTDpw
---
Get Equipped to be Famous at Home
Sign up for our free Famous at Home Starter Bundle and receive the 7 Decisions to Put Your Family Center Stage workbook, 100 Commonly Held Values worksheet, and Feelings Charts for your kids. Plus get access to our weekly members-only newsletter and curated content just for you!