Podcast: Play in new window | Download
Subscribe: Apple Podcasts | Android | Google Podcasts | Stitcher | TuneIn | Spotify | RSS
What if God has more for your marriage than happily after? Could it be that God intended your marriage to have a life-enriching, hope-giving purpose of sharing God's love with a hurting world?
In this episode, Aaron and Jennifer Smith, founders of the well-loved UnveiledWife.com and HusbandRevolution.com, share their own marital journey of one in crisis, to one built on Christ's redemptive love. No matter the current condition of your marriage, God still can, and even wants to, use your marriage for His glory.
In this episode, Aaron and Jennifer talk with us about:
Their story of marriage in crisis
How God got a hold of Aaron's heart and gave him vision for their marriage
How to practically lay down our lives for our spouse each day
Why our kids learn to interact with others based on how we interact with our spouse
What it means for your marriage to boldly chase after God
Show Notes: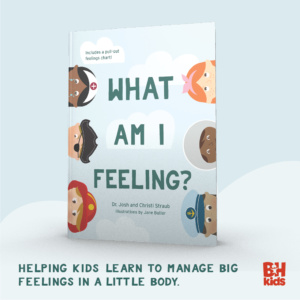 To purchase What Am I Feeling? click here.
To purchase the Marriage After God book, click here.
Follow Aaron and Jennifer Smith: 
To follow Marriage After God podcast, click here.
To visit UnveiledWife.com, click here.